Food International is a 100% family owned New Zealand business.
Our passion is for food and our goal is to bring affordable luxury to the table of the everyday New Zealander.
That is our promise to New Zealand and we welcome any feedback to make sure we keep delivering on that promise or requests to find that hard to find products you been looking for everywhere!
We are a leading supplier of imported foodstuffs in New Zealand and particularly well-known for our comprehensive range of imported goods –, especially cheese and the hard-to-find ethnic ingredients.
Products we specialise in are cheeses, olives, antipasto, fruit pastes, oils, vinegars, rice, middle eastern goods, canned products, dried fruits and nuts and much more…
We are located centrally in Auckland to ensure logistically we can send our goods around New Zealand at an affordable rate and on time!
We regularly attend trade shows nationwide so make sure you look out for us and say hi.
Jatinder Singh Pannu & Kuljeet Kaur Pannu
Food International has a husband-wife duo working together. Kuljeet (known as Pannu) Kaur Pannu started working with the business in April 2016 and her husband Jatinder (aka Babbu) Singh Pannu began a year later.
Both Kuljeet and Jatinder are from the city of Ludhiana in the Punjab Province of India. They married in 2012 and were both settled in Auckland, New Zealand by 2015.
Jatinder is from an agricultural background and worked on the family farm, which produces rice and vegetables. He is Food International's Warehouse Manager.
Kuljeet is the company's Product Manager. She qualified from Punjab University with a B. Sc. as well as a B. Ed and worked as a science teacher in India for three years before her immigration.
They both claim to like the variety of their jobs and the friendliness of the Food International team.
Food International's  Company Accountant, Puja Trivedi, has joined the business in February 2015.
Puja was born and grew up in Kolkata, India. All her schooling was done there and she graduated with a Bachelor of Commerce (Honours) Degree with Major in Accounting and Finance from the University of Calcutta in March 2011.
A year after her graduation, Puja married Rohit Joshi in February 2012 and the pair then travelled to settle in New Zealand. Rohit works as an IT Manager for a major New Zealand company. The couple own their own home in Auckland and enjoy travelling overseas together.
Puja continued her studies in Auckland, graduating with an Accounting Diploma from Unitec. For three years, she then worked with Foodstuffs as a Customer Service Representative before moving to her current position.
"I enjoy my very busy job with Food International – especially working with the good team we have established," Puja says.
The Office Manager and the man overseeing the smooth running of operations at Food International is Kuljeet Singh.
He grew up in the town of Patiala in the Punjab Province in India. Kuljeet attended Punjab University, graduating with a Degree in Computer Engineering.
Moving to Auckland, New Zealand in 2014, Kuljeet completed further studies in business management and has been a member of staff at Food International since March 2015.
Kuljeet's interests include reading and meeting people from different cultures in the community to improve his knowledge. For fitness, he plays basketball and goes to the gym.
He says he enjoys his work with the company because of the challenges it offers and also because of the camaraderie of the crew.
DESERE DU PREEZ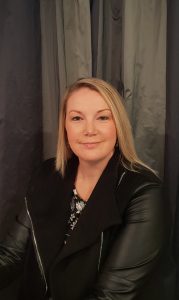 DESERE DU PREEZ
Marketing/Sales
It was a four-year stint in UK from 1999 which really sparked Desere's interest in food. Working in a prestigious restaurant in London's Tate Modern, she loved meeting people from different cultures, being exposed to new foods and completed a comprehensive wine course.
 Born and raised in Port Elizabeth, South Africa, Desere finished school in 1998 and worked to raise money to go to the UK. Returning to her hometown in 2003, she married Mondri four years later and their daughters were born in 2008 and 2012.
"I worked for Bidfood SA from 2007 -2015 and was sad to go when we moved to NZ in November 2015.  I have always been in the food industry and love working with people and being able to offer great food solutions. Working for YOLO has given me that opportunity and who does not love cheese!"
CYNTHIA DALY
CYNTHIA DALY
Marketing
Cynthia discovered her passion for the hospitality and food scene back in 2004 when she became the editor of three foodservice magazines. While she still works part-time in media, she has expanded her interests to include previously selling cheese from a market stall, judging the Cafe of the Year awards and covering the Bakels NZ Supreme Pie Awards as media liaison. With her knowledge of foodservice and her passion for all things food, Cynthia is keen to promote the YOLO range to anyone looking for an affordable, point of difference in their cheese offering. She works as a contractor for Food International.